The suggestive floating city of Venice definitely doesn't lack hidden meanings and things to do like a local. However, if you are truly into its romantic canals views and surroundings blue waters, you cannot miss a Gondola Ride.
Gondolas are the best way to explore the City of Waters as they can access even the small canals to reach the best photo spots. Despite the large amount of ancient boats in Venice (it is possible to count more than 30), Gondolas are the most fascinating ones. Their development was about both their shape and the materials supplied to build them: they are a very detailed watercraft which is a deep part of Venetian culture. Its native craftsmen gave their heart and soul to improve them day after day until they created Gondolas that are still in use today.
Let's dive into the deepest secrets of Venice's iconic symbol.
1 The first Gondola dates back to the XI Century
Considered one of the most romantic means of transportation ever, Gondolas are far from having recent origins. The first proof of their existence dates back to 1094, when the Doge Vitale Falier named it in one of his documents. The meaning of their name instead is still a mystery: some have argued that its name comes from the Latin word Cymbula, which refers to a small craft, however there is no real evidence of it.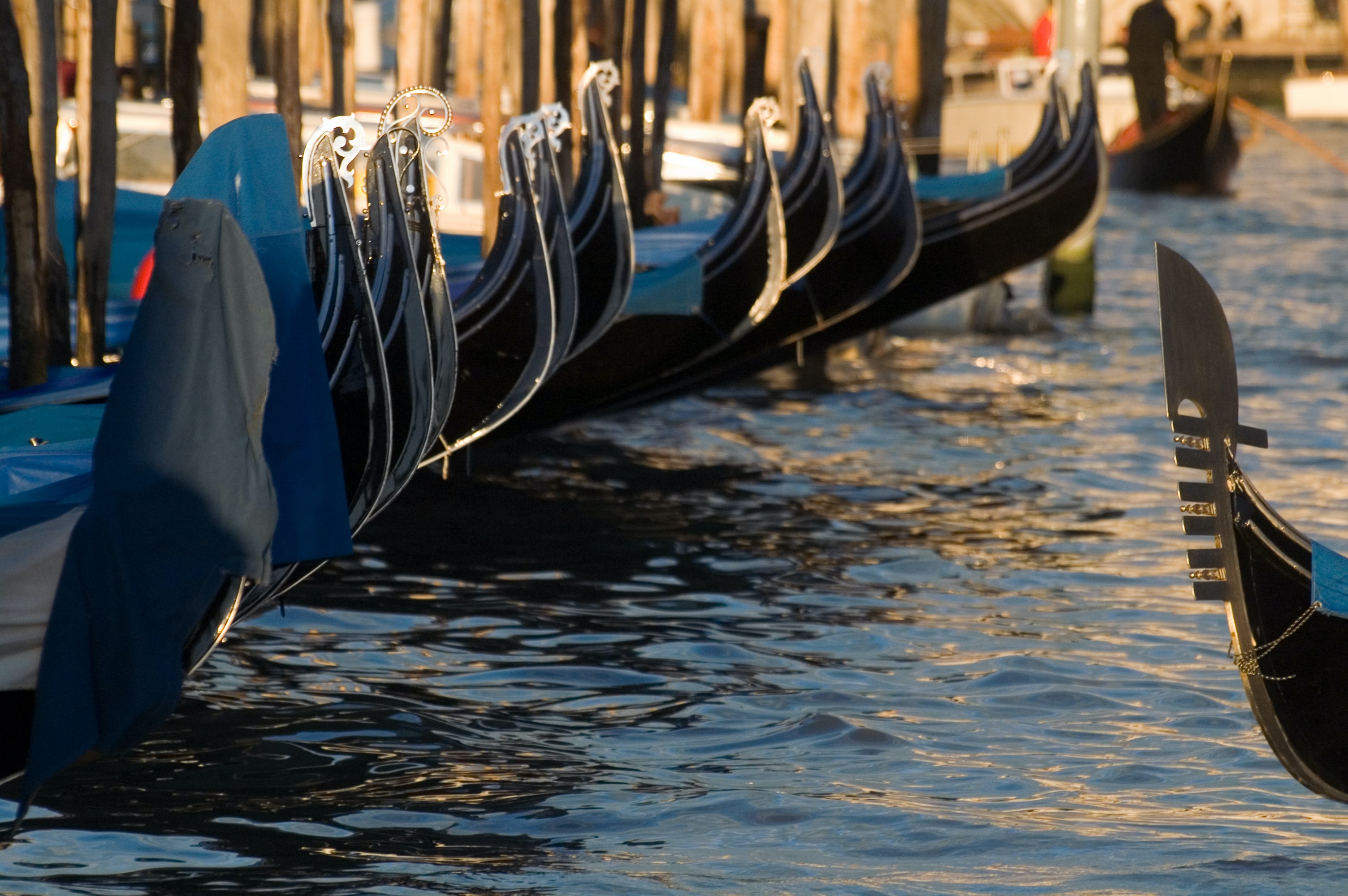 2 Their shape is full of meanings
Gondolas detailed design is not only a matter of sailing, although its metal bow surely helps navigate Venetian Lagoon waters. In fact, its "S" shape represents the curves of the Grand Canal which cross this stunning city, while the 6 teeth stand for the main sextieres, Venice's name for districts, which are Cannaregio, San Polo, Dorsoduro, Santa Croce, San Marco and Castello. Just above the teeth you can notice a greater tooth, which is to remember the island of Giudecca. The last curve above them represents the Doge, the head of government.
3 There were 10,000 in their heyday
During the XVI Century Gondolas have already evolved their shape, becoming more elegant and accurate, a symbol of power for wealthy people. That's why there were about 10.000 of them at that time.
4 Black has not always been their colour
Have you ever noticed that every Gondola in Venice has been coloured in black? It may be strange at first but there is a reason why. Although at the beginning gondolas were painted in different colours, Black was chosen among them as an emblem of elegance, suitable to represent the prosperity of "La Serenissima".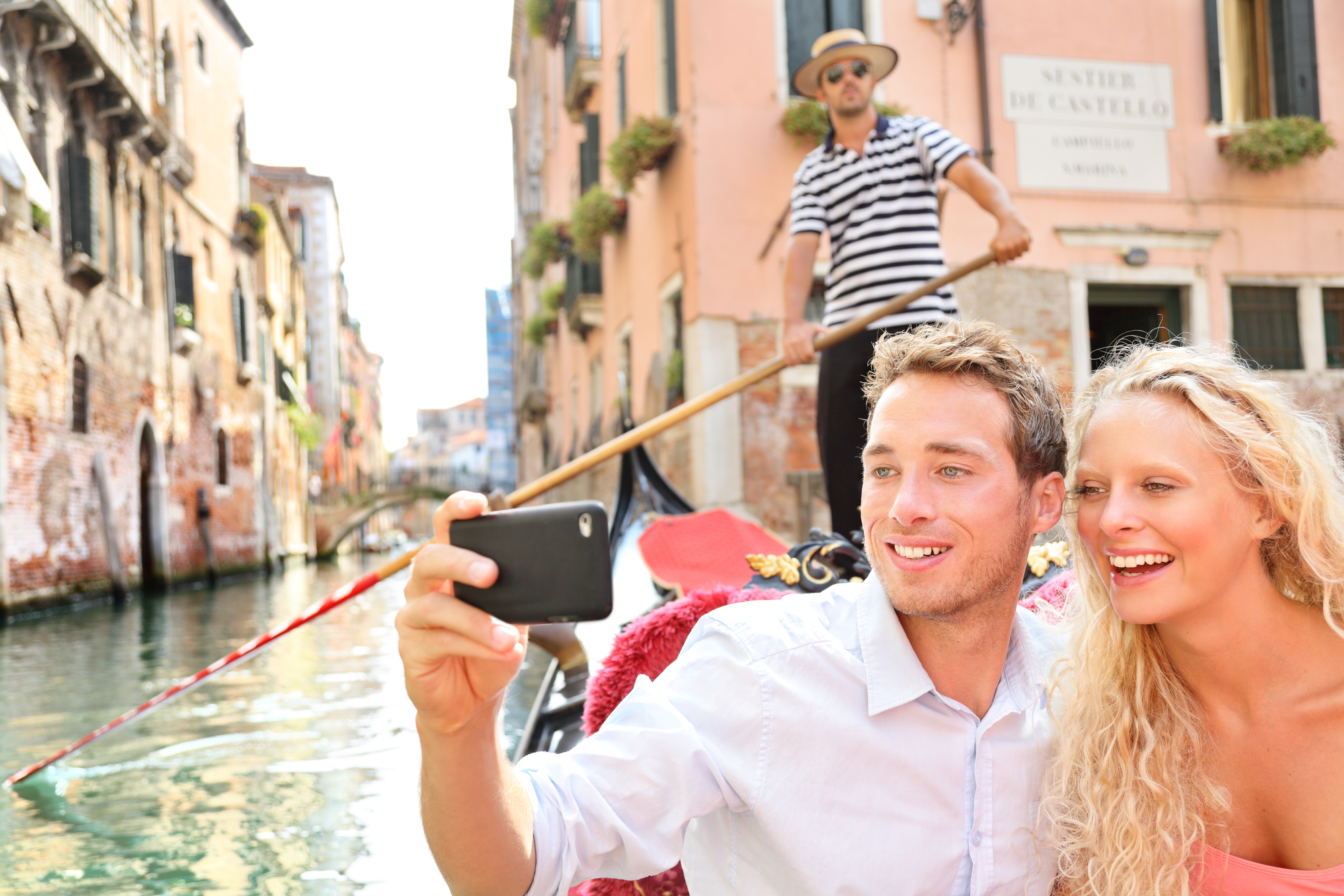 5 Gondolas are the most romantic getaway in Italy
Who has ever dreamed of an epic wedding proposal at Sunset, surrounded by the vivid colours of Venetian waters? Well, whether you are visiting Venice with your partner for life or with your family, Venice enchanting canals will make your heart beat more and more. So, what is better to admire its astonishing views on a private Gondola ride?
6 Different types of woods are necessary to build a Gondola
Gondolas' unique shape requires a deep knowledge of the materials and navigation. To build a Gondola, locals use up to 8 different types of woods: lime, oak, mahogany, walnut, cherry, fir, larch and elm. They need about 2 months to build one, which is 11 meters long and 1.6 meter wide.
7 The role of the Gondolier
Gondolier is the person who drives a gondola. Although you can see many in Venice nowadays, it is not easy to become one of them. In fact, gondoliers must complete a training of 400 hours plus receive a special licence from Venice administration, that releases only a few of them per year. Despite being chosen among slaves at the very beginning, gondoliers played a crucial role during Renaissance as they embodied the wealthy social classes who could afford having their own Gondola.
8 They have their own celebration day
The spectacular regatta that takes place in Venice once a year on the first Sunday of September is the perfect chance for a trip back in time. This picturesque event along the Grand Canal is preceded by a historical parade with thousands of colorful boats with gondoliers wearing XVI century clothes and the representation of Venetian most powerful people such as the Doge.