The Royal Palace of Caserta is a true worth-seeing site along any trip to South Italy. Located in the Campania region, it just takes 30 minutes by car or 45 minutes by train to get there. This royal landmark is the perfect getaway within easy reach for anyone willing to discover more about history and local culture.
Despite being less known and less crowded than the iconic Versailles or the marvellous Royal Palace of Madrid, this stunning king's manor has nothing to envy to its French and Spanish rivals. Today, Caserta Palace is still the largest royal residence in the world in terms of volume.
Since 1997, its beauty has been recognized throughout the world, in fact it is part of Unesco World Heritage Sites.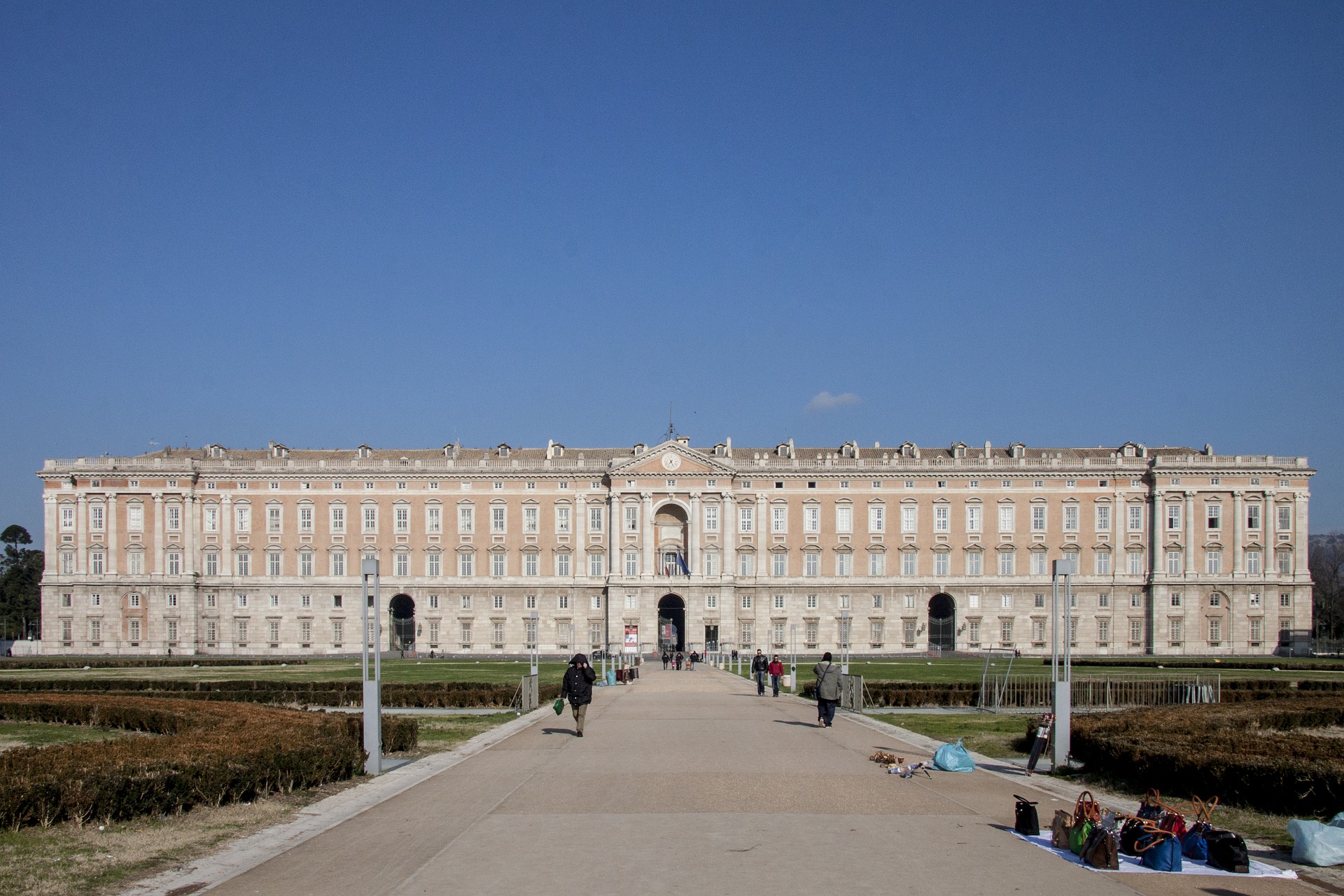 Its constitution dates back to 1750, when King Charles VII of Naples, known as Charles III of Spain as well, decided to build a royal palace to make it the lively centre of the Reign of Naples, that finally had become independent from Spain, under the name of Kingdom of two Sicilies.
The architect chosen for this masterpiece was Luigi Vanvitelli, and it was an easy decision for the king since he was deeply moved by the scaled model of the upcoming project he made. Vanvitelli was one of the most valued architects of that time and Caserta art piece is still considered to be his best one, although he worked hard on many other projects during his productive career.
Despite all Vanvitelli's efforts and willingness, the king never slept a night in the Royal Palace of Caserta as a few years later he abdicated to be King of Spain.
King's architect took inspiration from the renowned Versailles royal residence. Nonetheless, if you gaze at Caserta's impressive construction you may not notice the similarities between them at first since they look quite different. The most striking resemblance is the structure of the construction, designed with the same aim. Both buildings were meant to provide a court and government in the same place, as it was a small town reproduced in only one location.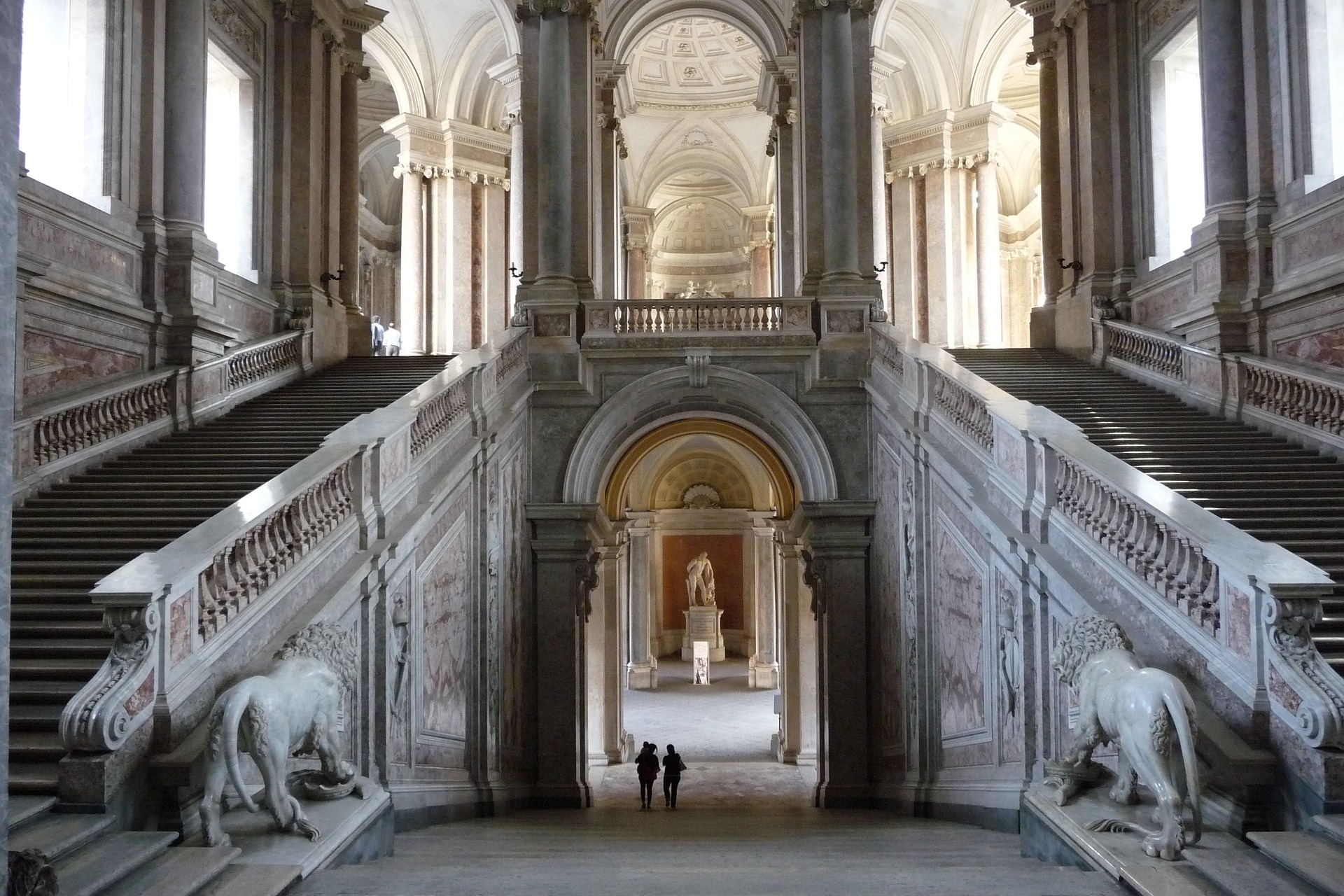 Caserta Palace's interiors are designed to overwhelm the visitor: its impressive dimensions and well-finished details will definitely amaze you. This mansion is provided with 5 floors, thousands of priceless rooms adorned with frescoes and paintings and a Theatre as well, to resemble the enchanting San Carlo Theatre in Naples.
To access the Royal apartments, you have to climb up the massive marble stairs named Grand Staircase of Honour (and there is no wonder why they called it this way). Its incredible statues, golden decorations and detailed painted dome are the highlights of this unmissable stop along Caserta itinerary.
Although every corner is thought to thrill the guest, as you step onto a new space you will feel completely embraced by the majesty around you, being one with it.
In fact, in Caserta each and every aspect is perfectly balanced, even though there are plenty of different styles of architecture used here such as Renaissance, Baroque and Neoclassicism too.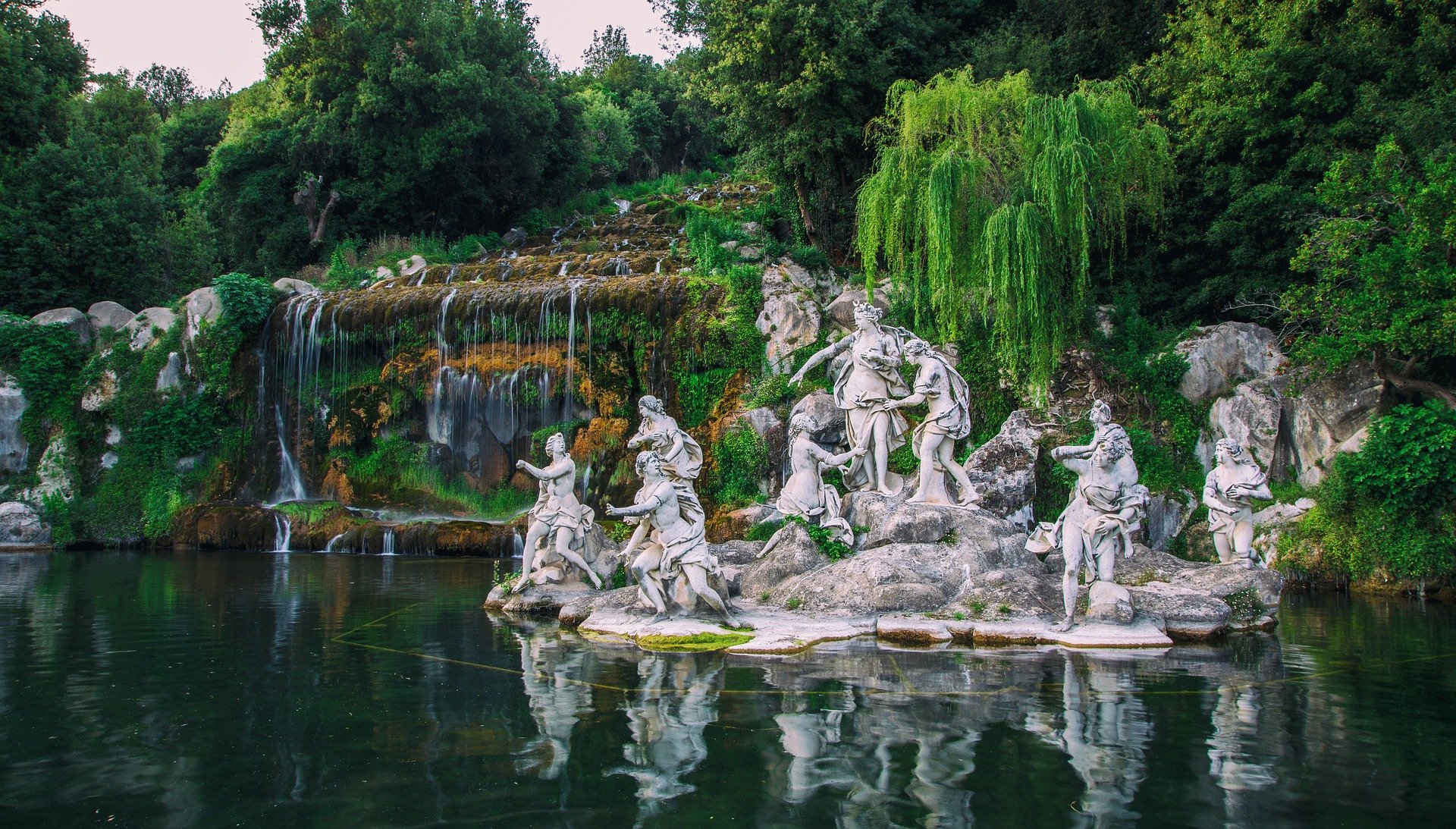 No visit to Caserta Royal House would be completed without wandering around its lovely gardens. If you thought the building was big, these gardens will surprise you even more. Starting from the back façade, these baroque gardens stretch for 120 hectares, surrounding the main long alley on both sides. This endless alley, that resembles a continuous water flow, is designed to provide a telescope effect and to give the visitor a sense of infinity.
Both a part of the park and its fountains and cascades had been laid out by Vanvitelli himself, who showed multiple skills both as architect and designer.
Strolling around the Gardens, you will glimpse fascinating classical statues hidden here and there between the green forest surrounds that main alley and Fountains representing Ancient myths such as Venus and Adonis, Ceres and Aeolus.
It is no secret that the Royal Palace of Caserta is a true gem to explore along your trip to South Italy. Contact us to arrange your customized itinerary!