O Romeo, Romeo! wherefore art thou Romeo? Deny thy father and refuse thy name; Or, if thou wilt not, be but sworn my love, And I'll no longer be a Capulet. Juliet, scene ii
The charming Verona, laying beside River Adige, surely owes much to the English poet William Shakespeare who set here his most famous tragedy: Romeo and Juliet.
Although it is not possible to know whether the two lovers really existed or not, there are traces of their families located here and there among the main monuments of the town.
Montagues and Capulets were wealthy rival families who ruled Verona during XIV century, and the poet Dante himself recalls them in his Divine Comedy.
Romeo and Juliet's story has been considered by far one of the most iconic plays by Shakespeare and a symbol of a timeless opposed passion that inspired artists for centuries. Many directors represented them in movies, such as Franco Zeffirelli's version that dates back to 1968 or the most recent Baz Luhrmann's "Romeo + Juliet".
Therefore, there is no wonder why Verona has been nicknamed "the city of love" and thousands of couples come here every year to promise each other eternal love.
Today we are going to discover the main highlights of this fairytale town where the epic romance took place, following the footsteps of Romeo and Juliet.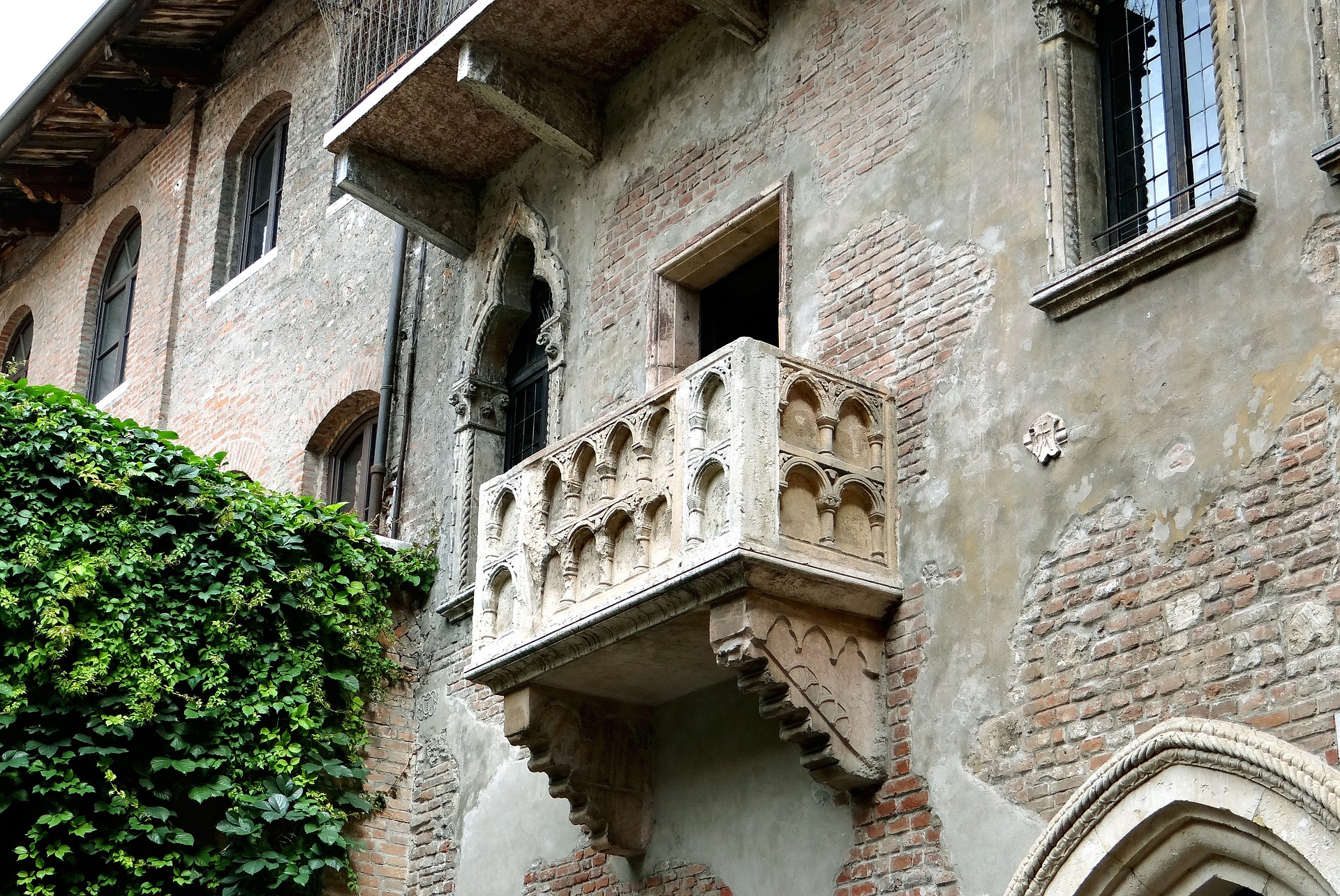 Juliet's House
The most memorable spot of the tragedy is surely Juliet's House, located in the pedestrian Via Cappello, just a few steps from the central Piazza delle Erbe.
From the outside, Capulet's emblem stands above the main façade, where it is still possible to access this stunning medieval building through an ancient gate .
Once inside, you will notice a space covered with messages written by the lovers who came here, promising love forever. In fact, many years ago couples were allowed to write directly on Juliet's building walls. However, now they have been covered with panels to protect and preserve them.
The main highlight of a stop here is Juliet's balcony located in an internal courtyard where it is possible to admire a bronze statue of Juliet as well.
According to the play, she shows up on the picturesque balcony scene, speaking to Romeo as a true lover would do. However, it has been added only under the restoration of the 1930s since this building had a different purpose before.
Today, Juliet's House has been turned into a museum which is one of the most visited places in Verona.
Romeo's House
Not far from Juliet's House, it stands his lover's home. Romeo's House is located in the city center too, in a medieval building resembling a mysterious small century castle that belonged to Montagues. On the main façade, an inscription has been written "Casa di Cagnolo Nogara detto Romeo".
Unfortunately, this house is privately owned and it is not accessible to the public.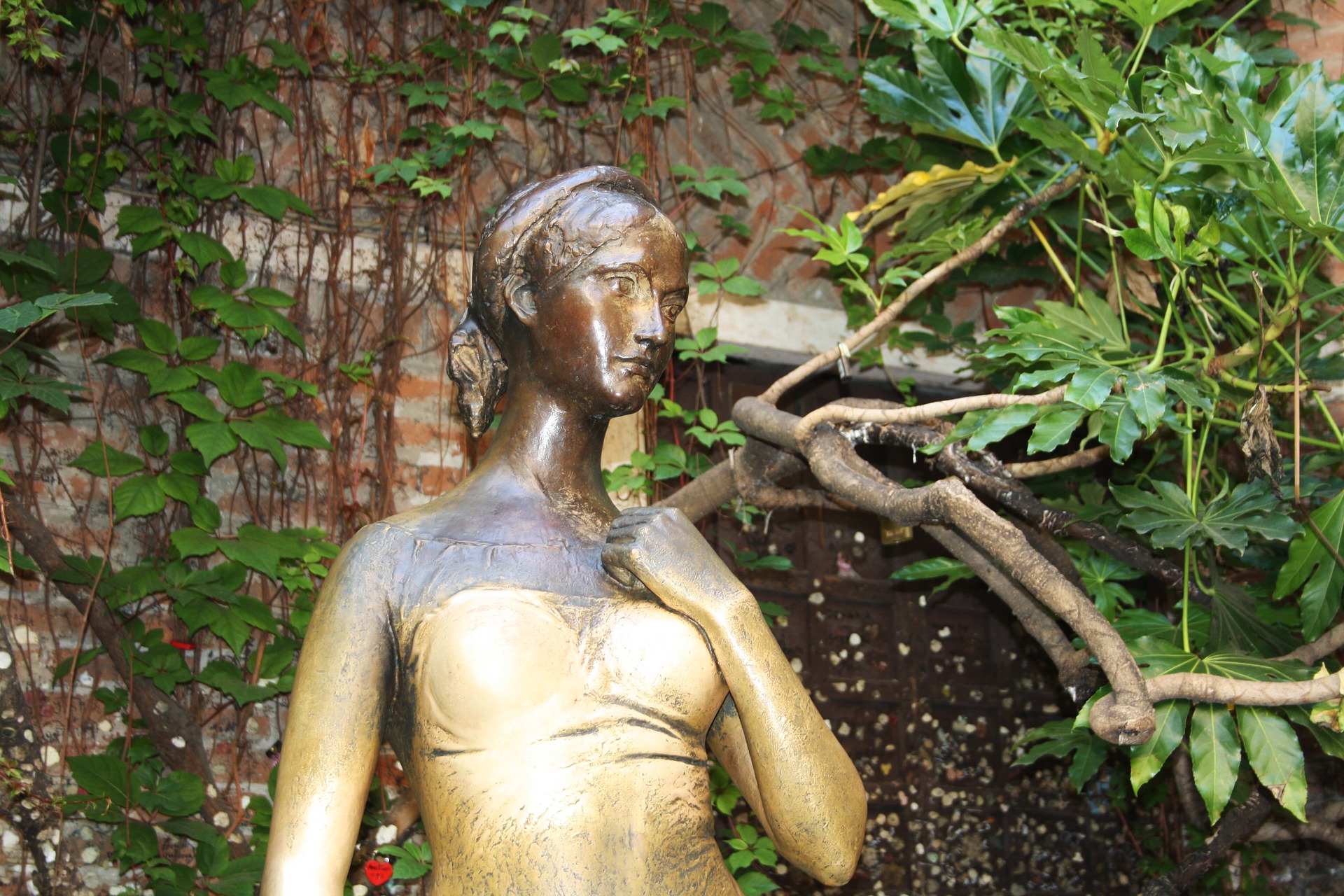 Juliet's Tomb
The last fatal scene depicts a dead Juliet in a Churchyard. According to the poem, Juliet was supposed to be found by Romeo in a Church just outside the medieval walls that covered the old centre of Verona, an accessible location thought to be the first stage of the two lover's getaway.
Unfortunately, Romeo could never escape from there with Juliet as she was found dead.
Juliet's Tomb is located in an XIII century convent belonging to the Capuchins.
Formerly placed in the beautiful garden, Juliet's granite sarcophagus was soon moved into the Crypt of the same Church, to protect it from vandals. In fact, it was common to steal pieces of this precious red stone to bring Good Luck.
Today, Juliet's Tomb is part of the Frescoes Museum G.B. Cavalcaselle and it is still accessible to tours.
Are you planning to visit Verona with your partner? Contact us and discover more about our Verona and Valpolicella Day Trip!