Are you planning a summer trip to the Eternal City? Are you eager to explore its timeless wonders in a fun way?
Then you cannot miss a Tour of Rome on a Golf Cart. This is the most recommended activity to experience both if you are traveling with your family and kids or with your partner.
A Golf Cart is a special way to get fast to the must see places, without missing the off the beaten track! These electric vehicles are usually driven by an expert local driver, so you won't have to worry about anything, just enjoy your fun time. Whatsmore, they can have access to the restricted areas of the city center, where other vehicles can't go.
Keep on reading below and discover all you can see by Golf Cart!
Rome City Center by Golf Cart
Leave the hustle and bustle of Rome traffic jam behind and get picked up by a Golf Cart driver. Whether you are staying in Monti district or in the lively Trastevere, a Golf Cart can reach you almost anywhere in the city center.
During your Golf Cart ride you can admire the Pantheon, which is a former Roman Temple dedicated to all Gods that was later turned into a Catholic Church. You can proceed with Navona Square, where you can take in the beauty of Bernini and Borromini masterpieces, and the impressive Trevi Fountain: it will take your breath away.
With a Golf Cart you can reach Aventine Hill as well, a quiet neighborhood on the eastern bank of river Tiber where to glance at the stunning perspective of St. Peter's Dome.
Last but not least, stop at the lovely Spanish Steps and take your time at Villa Borghese, one of the largest parks in Rome.
Pope's Summer Residence by Golf Cart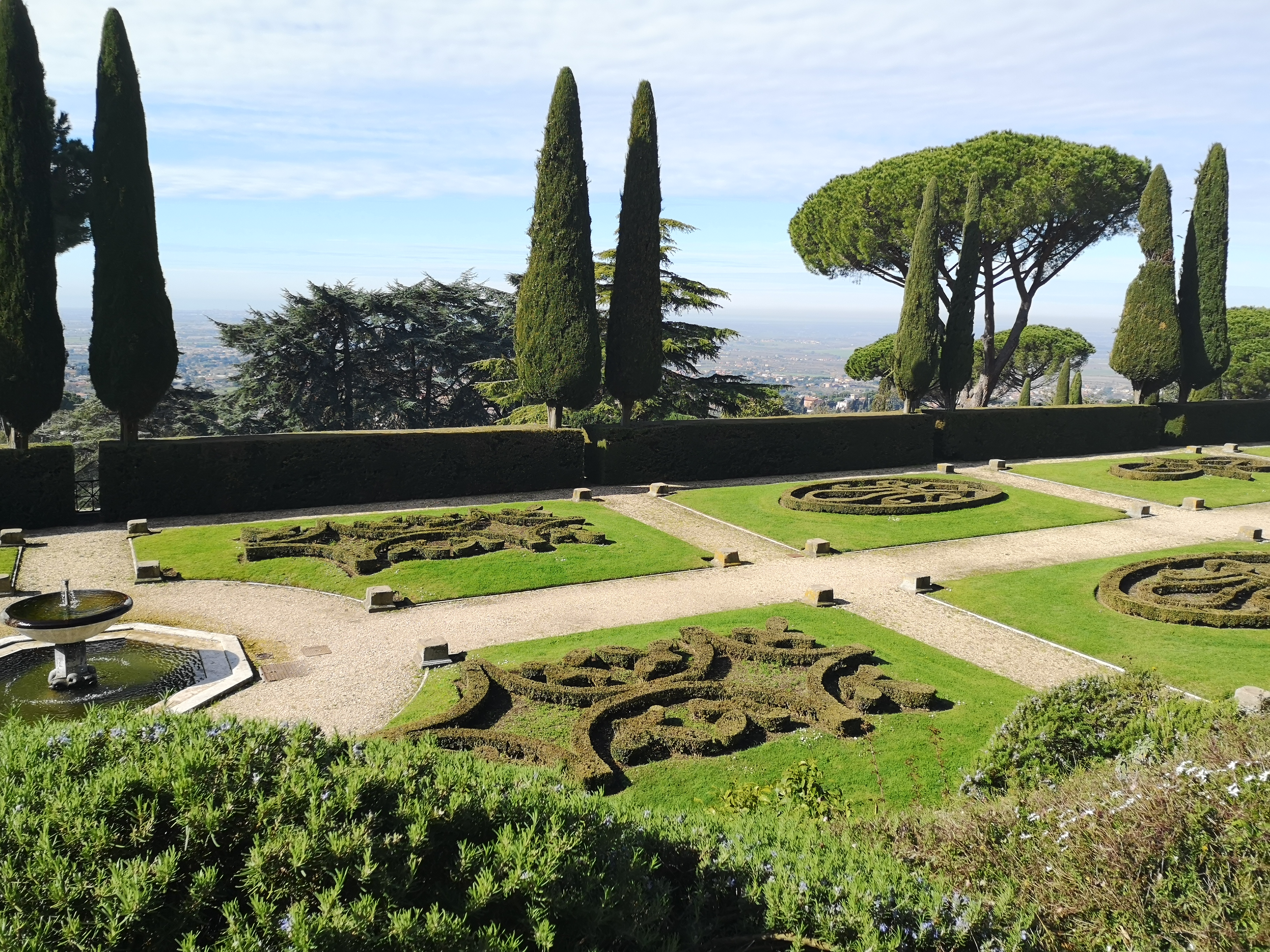 Outdoor activity lovers can't miss a tour of Pope's Summer Residence by Golf Cart.
Located in Castel Gandolfo, at less than 1 hour driving distance from Rome, it is part of Vatican and Pope's belongings despite being outside Vatican City. A Golf Cart tour will involve the maximum of fun and learning with an official Vatican guide in a peaceful location away from the great crowds.
The stunning Barberini gardens were built over the ruins of the ancient Villa of Emperor Domitian, who used to spend his free time there. You will admire beautiful fountains and colorful plants and flowers, see the Roman Criptoportico and the Roman Theater of Domitian's villa dating back to the 1st century A.D.
After your Golf Cart experience, you can decide to stop at the Papal Palace which is part of the Residence too. The Papal Palace preserves unmissable paintings depicting different Popes of the last centuries, Pope's studio and many other anecdotes to discover.