The Roman countryside is full of surprises for visitors approaching Rome and surroundings. In a day you can experience art, food, relax and sport.
We know that Castel Gandolfo is the home of the magnificent Papal Villas with their breathtaking baroque Gardens and the Pope's Palace, only recently opened to the public.
But do not think that a visit to Castel Gandolfo is only about art and culture or food.
Water Sports in Castel Gandolfo
The lake of Castel Gandolfo offers plenty of possibilities for lovers of outdoor activities. We are talking about water sport activities such as canoeing, sailing, water skiing and others.
Above all, we recommend trying wakeboarding, a recently popular sport, which is practiced mainly in lakes, but can also be practiced in the sea, although wave motion disturbs the practice. The practitioner is towed across the water by means of a rope and a bar, enabling him to perform turns, jumps and maneuvers of all kinds. During the practice, the use of a life jacket that allows floating is mandatory.
Not to mention the numerous trekking routes in the area, there are ones for all levels from the simplest to those that will test the most experienced among you.
A trekking itinerary in Castel Gandolfo
Albano Laziale - Cisternone - Palazzo Pontificio Loop itinerary from Albano Laziale
DURATION 01:34
DISTANCE 5.81 km
AVERAGE SPEED 3.7 km/h
RISE 80 m
DESCENT 80 m
Easy hike. Suitable for all levels of fitness. Easy trails. Suitable for all levels of ability. The Tour's starting point is near a car park.
Piazza Don Agostino Malaguti / Car Park / Albano Laziale- Cisternone/ Ville Pontificie / Gardens of Villa Barberini /Duomo / Piazza Don Agostino Malaguti Car Park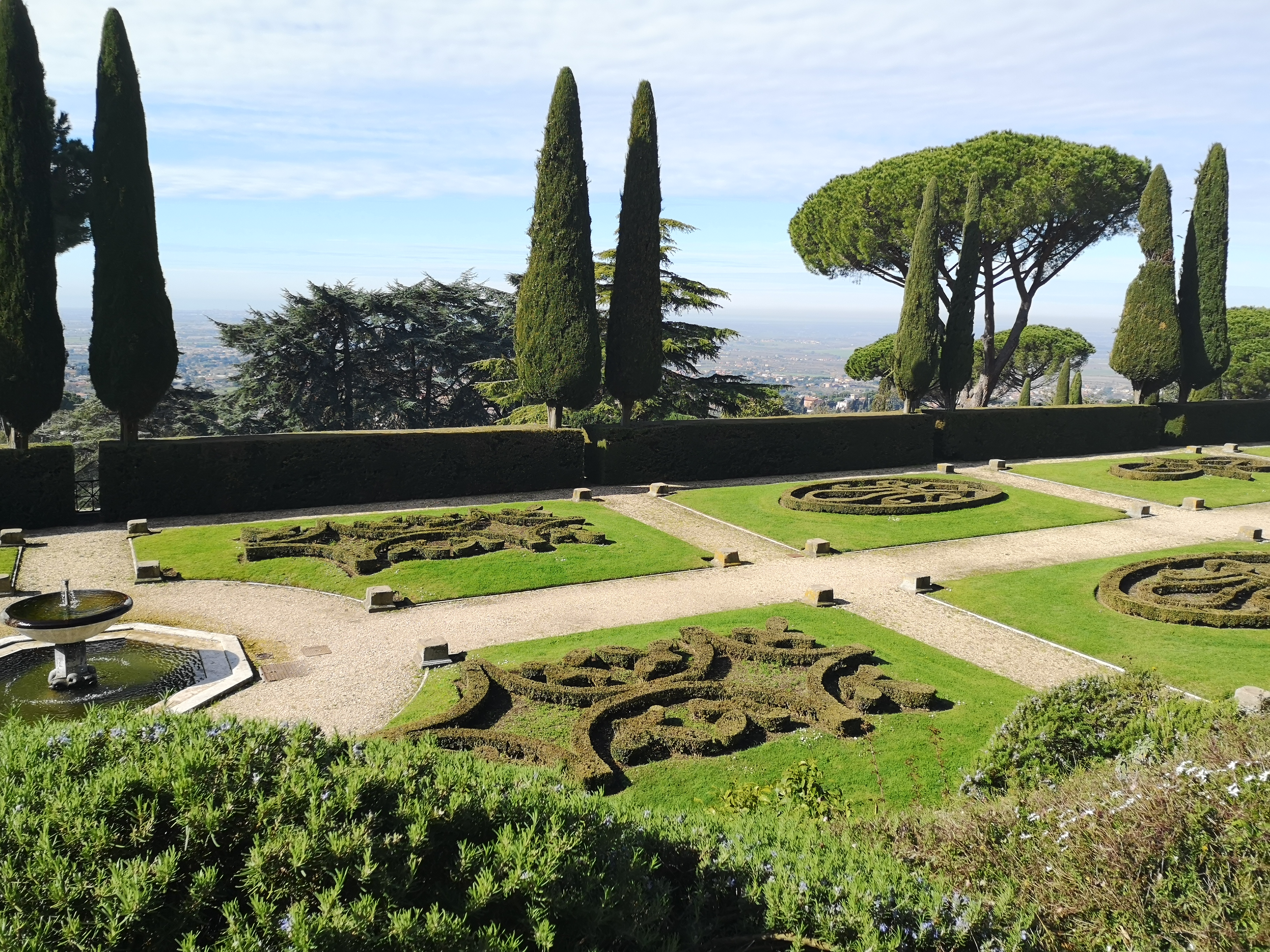 After your water sports, what's left?
Maybe you might consider a wonderful ecological electric bus ride inside the Baroque Barberini Gardens with amazing fountains, the Gardens are located inside of the Vatican State of Castel Gandolfo or maybe choose for a Golf cart tour inside the Gardens which is highly recommended for families.
After a day combining art and sport we suggest booking a nice restaurant to try real delicious Italian food. A good meal where you can refresh ourselves and regain our energy.
We recommend ARTE & VINO in Castel Gandolfo, a guarantee! The restaurant consists of a series of themed rooms: the Pinocchio Room, the Clock Room, the Airplane Room and other rooms decorated with collector's items. Really very nice with a spectacular wine cellar to see. The outside is very pretty and the tables are carefully laid, with very nice plates of excellent ceramics. And now to the food: all excellent served by friendly staff and appropriately priced. What more could you ask for than a quiet, relaxed atmosphere and a kitchen with great attention to detail.
After this article you are ready to visit Castel Gandolfo on your own.